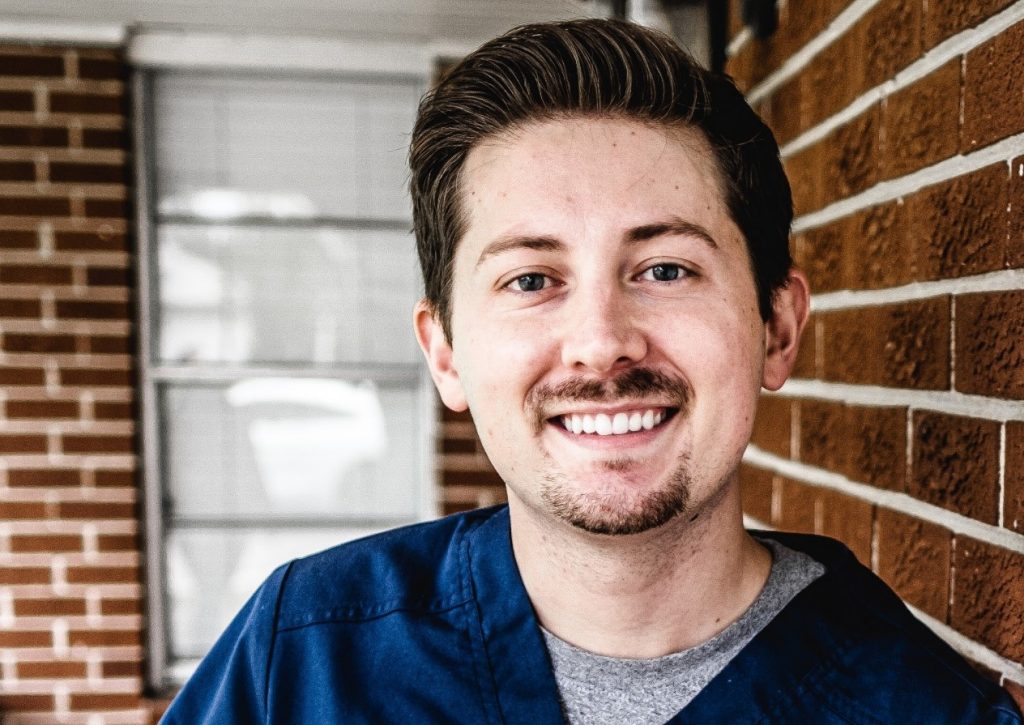 For our team, having a blog was an extremely important part of serving our patients and community. In addition to updating it frequently with information on everything from how to care for your teeth at home to tips for avoiding bad breath, we also use this platform to share exciting team updates. With that being said, please join us in welcoming our newest dentist in Port Orange, Dr. Kyle Penland! Keep reading to learn more about our talented new team member.
Dr. Penland's Journey to Port Orange
Born and raised in the DeLand area, it was only natural for Dr. Penland to attend DeLand High School (go Bulldogs!). During this time, he completed a challenging 4-year college preparatory program. From there, he earned his undergraduate degree at the University of Central Florida. Outside the classroom, he spent his time shadowing a dentist. Although he logged over 150 hours, it didn't take long for him to realize he wanted to spend his life helping others get the happy, healthy, beautiful smiles they deserve. This led him to earn his Doctor of Medicine at the University of Alabama at Birmingham School of Dentistry. However, his love of the beach brought him back to Florida. Now, he is proud to be a dentist in Port Orange!
Why Dr. Penland Loves Dentistry
Fun fact: The first thing most people look at when meeting someone is their teeth! This is one of the many reasons Dr. Penland loves the world of dentistry. With his extensive education and advanced training, he can provide nearby patients with top-notch dental care, providing them with a renewed sense of confidence in the process. For him, seeing patients go from sad to glad after having their smile restored is extremely rewarding. The transformative nature of quality dental care has fueled his passion for dentistry year after year, and in the future, he hopes to expand his craft to include BOTOX/fillers too!
Dr. Penland Looks Forward to Seeing You Soon!
Whether you are a long-time patient of Water's Edge Dental or a new visitor, Dr. Penland looks forward to serving you and your smile. If it's time for your six-month checkup, you're struggling with a painful toothache, or you'd simply like to meet him in person, don't hesitate to call!
About the Practice
At Water's Edge Dental, our team of exceptional doctors and talented dental professionals are united behind our mission to provide patients in Port Orange with the exceptional dentistry they deserve. That's why we utilize the latest in proven dental technology and offer a wide array of services – all while prioritizing personalized care and patient comfort. If you'd like to learn more about our team or are ready to schedule an appointment, don't hesitate to visit our website or give us a call at 386-516-4351.