Dentures – Port Orange, FL
We Can Give You a Complete Smile Again
Are you missing most or even all of your natural teeth? If you're interested in a solution that has stood the test of time, look no further than dentures in Port Orange, FL. These tried-and-true tooth replacements can improve your confidence and overall quality of life by giving you back the smile you lost. Say goodbye to the embarrassment of missing teeth and say hello to a new and improved smile that looks completely natural. At Water's Edge Dental, Dr. Sean Bannan and Dr. Kyle Penland can provide you with a customized denture that is not only comfortable to wear, but also offers great functionality. To find out how we can give you a complete smile again, contact us today!
Who Is a Good Candidate for Dentures?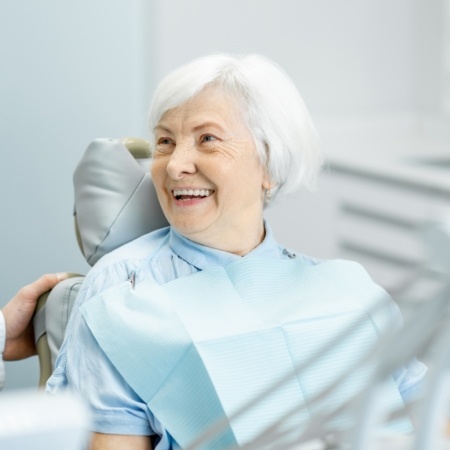 Whether you're missing a few teeth or a full arch, you're most likely a good candidate for dentures. Each denture is 100% personalized, making this solution quite versatile. During your consultation with your dentist in Port Orange, our team will examine your mouth and determine if you qualify for dentures. If so, you can expect impressions to be taken of your smile as well as measurements to ensure that the dental lab technicians craft your prosthetic properly and that it fits comfortably when placed.
Types of Dentures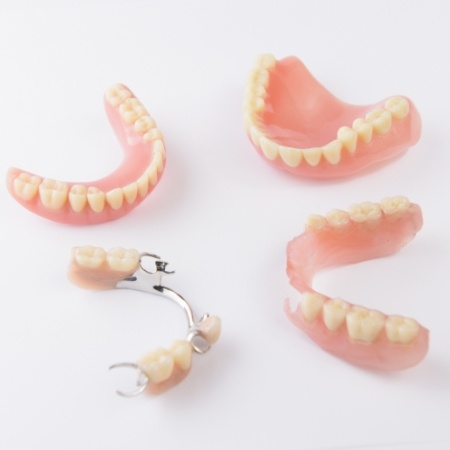 Dentures have been the go-to method of tooth replacement for centuries, but modern technology has made today's dentures more realistic than ever before. Your new teeth should resemble your old ones in almost every way. Depending on your specific needs, our team can recommend one of the three types of dentures:
Partial Dentures
For patients who still have some natural teeth, we can design a partial denture to seamlessly fill the empty spaces like the last piece of a puzzle. A specific number of tailor-made, artificial teeth are attached to a metal framework, which uses metal clasps to stay in place behind your remaining teeth.
Full Dentures
If you're missing all of your teeth on an arch, then a full denture can bring all of them back at once. Its pink acrylic base – which supports a whole row of replacement teeth – sits on your gums and remains secure through a natural suction force or denture adhesive.
Implant Dentures
For a more stable and longer lasting tooth replacement, we can anchor a full or partial denture in place with a small number of dental implants. These titanium posts are surgically positioned in your jawbone, where they function like the roots of your natural teeth. They also keep your denture firmly in place, preventing it from sliding around.
The Benefits of Dentures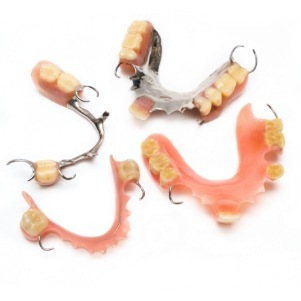 Although advancements in dentistry have led to multiple forms of tooth replacement being available, dentures remain popular due to their affordability, effectiveness, and reliability. Not only will you receive a new lease on life with a complete smile, but you will get to take advantage of their other benefits, such as:
Improved appearance and increased confidence
No chance for decay to develop because your teeth are artificial
Easy to clean and maintain
Quicker to receive than alternative tooth replacement solutions
Much more affordable than dental implants
Long-lasting restoration