Partial Dentures – Port Orange, FL
False Teeth That Perfectly Fit Your Smile
You likely already know about full dentures that can take the place of an entire arch, but did you know there are also dentures for people that still have plenty of healthy teeth? Dr. Bannan can design comfortable, affordable partial dentures in Port Orange for you that fit perfectly inside your mouth so that you can use them to chew your favorite meals and speak with clarity. Contact us for an appointment today if you've suffered from tooth loss; we'll soon have you smiling again!
What are Partial Dentures?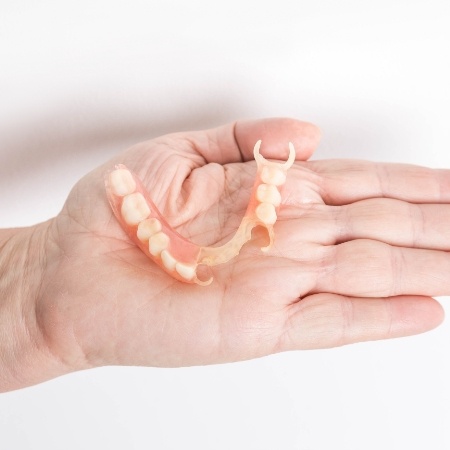 Partial dentures are somewhat similar to full dentures in that they both have a base designed to resemble gum tissue that supports a number of natural-looking prosthetic teeth. Of course, the main difference is the fact that partial dentures need to be uniquely designed to fit between natural teeth wherever there are gaps present. You can think of it like a puzzle piece that perfectly fills in the empty space.
How Do Partial Dentures Work?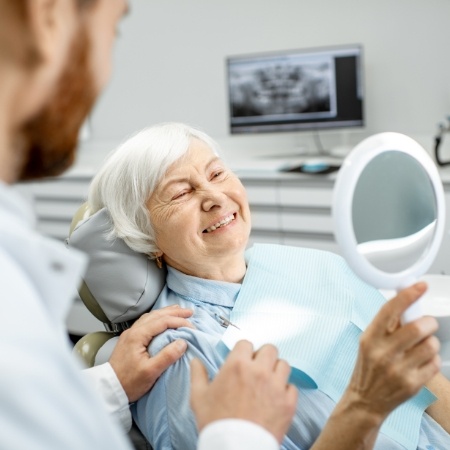 First, we'll take an impression of your mouth; a dental lab will use it to create a model so that your prosthetic teeth can be designed for a precise, comfortable fit. You'll return to our office once your dentures are complete. They'll be held in place by metal clips or brackets, although they can still be removed at night or for daily cleanings just like full dentures.
Candidates for Partial Dentures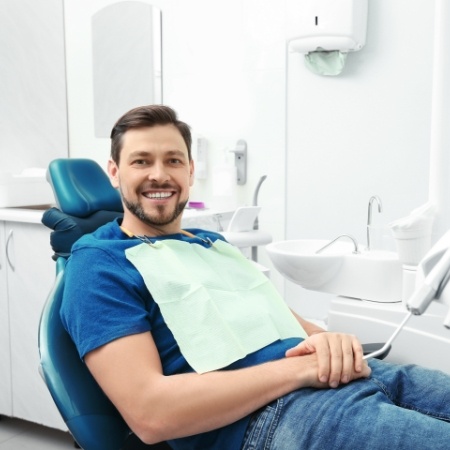 If you've already lost a few teeth, you're probably a good candidate for partial dentures. They're also a good option if you need to have an extraction performed in the future. If you notice you have swollen or red gums, loose teeth, or constant toothaches, call Dr. Bannan immediately; tooth loss could be in your very near future.
Benefits of Partial Dentures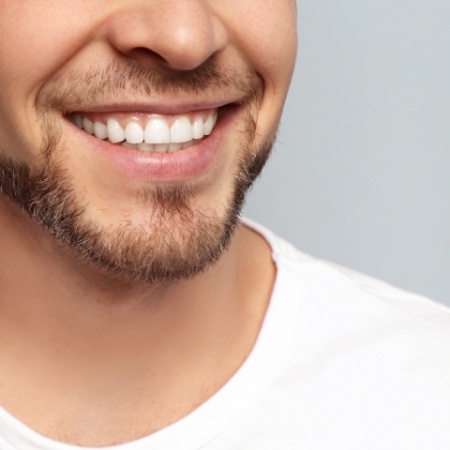 Compared to other tooth replacement options, partial dentures are less invasive and usually cost less.
Additional teeth can easily be added if needed in the future.
They'll let you eat, chew, and speak comfortably again, improving your overall quality of life.
If you are embarrassed about the gaps in your smile, partial dentures can improve your appearance and restore your confidence. They can also encourage you to smile more often, improving your general mood.
Prosthetic teeth will protect your gums and stop your remaining teeth from drifting.
Compared to full dentures, many patients find it easier to adapt to partial dentures.
Your false teeth will last for a long time provided you take care of them and clean them regularly.
Understanding the Cost of Partial Dentures
The cost of your partial dentures will depend on your unique needs; for example, you may or may not need to account for necessary tooth extractions. We'll make sure you completely understand the total cost of your restoration before starting the process. For patients without insurance, we can offer low monthly payment plans through CareCredit to help make your new teeth affordable.