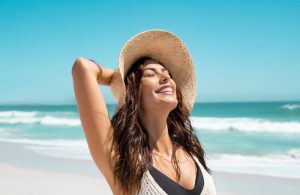 You've saved up and are ready to get dental implants to replace your missing teeth. You know this treatment is an investment in your long-term health and will be worth the time, effort, and money you put into it. But at your annual physical with your doctor, you find out that you have a Vitamin D deficiency.
Is that really a big deal? Does this affect your ability to get dental implants? It may not derail your plans, but this deficiency is something to take seriously if you want your implants to last! Learn more about how Vitamin D and implants are related and how you can set yourself up for success.
What Does Vitamin D Do in the Body?
Although calcium is often credited as the most important mineral for bones and joints, Vitamin D plays an important role in strengthening and maintaining bone health. Within the oral cavity, it helps to create compounds that keep bacteria under control, protecting gums from infection. In addition, recent research indicates Vitamin D also may reduce your risk of developing certain conditions like heart disease, rheumatoid arthritis, and multiple sclerosis.
As a person ages, their bone density naturally decreases, but Vitamin D can slow down this process. That's why it's one the main components of many supplements available for adults.
How Does Vitamin D Affect Dental Implants?
Although the dental implants themselves don't benefit, sufficient Vitamin D is vital to their success because it sets up a conducive environment for them. When a person has a Vitamin D deficiency, their gums and bones can become weak. If dental implants are introduced to this scenario, they are likely to fail to integrate with the bone tissue and be supported by the gums.
In other words, Vitamin D can help set the stage for dental implants to be successful by keeping the bone tissue strong and the gum tissue safe from bacteria.
How Can You Get More Vitamin D to Prepare for Implants?
In addition to various supplements, there are many foods that provide Vitamin D, such as dairy products, tuna, salmon, orange juice that has been fortified with Vitamin D, and more.
Another popular way to absorb enough Vitamin D is to spend about 20 minutes every day out in the sunshine. Just be sure to wear sunscreen, stay indoors during the peak hours, and stay hydrated. Whether you go on a walk with the dog, garden, or do another activity, being outside and getting rays can be an enjoyable, healthy way to give your body Vitamin D.
In the end, your Vitamin D levels may or may not determine whether your implants are successful, but it's important to be in good health before you start treatment so that you give yourself the best odds. Work with your physician and your implant dentist to overcome a Vitamin D deficiency so that you can move forward with implants with confidence!
About the Author
At Water's Edge Dental, Dr. Sean Bannon is proud to provide comprehensive dental implant care right here in our Port Orange office. Prior to treatment, he carefully plans each case and uses cutting-edge technology, such as a 3D cone beam scanner, to identify any potential hurdles. As a result, he has a high success rate! To schedule a consultation with Dr. Bannon, you may contact Water's Edge Dental online or by calling the office at 386-761-5883.