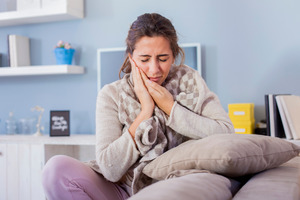 You have a tooth that has been causing you a lot of pain lately, so you went to see your dentist. After checking your smile, they found that the tooth has been infected. At this point, you may not be sure what should come next. Should you have the tooth treated with root canal therapy? Or would it be better to have it removed completely? The answer depends on the specifics of your situation.
When is Root Canal Therapy the Right Choice?
If the tooth in question is still salvageable, then root canal therapy will likely be your best option. With the root canal procedure, any infected tissue is removed from the tooth to prevent further damage to the dental structure. The treated tooth will be restored with a dental crown so that it remains strong enough to handle routine biting and chewing.
Root canal therapy is often the only way to save a tooth that would otherwise need to be extracted. Your mouth functions at its best when you have a full set of natural teeth, so it's always recommended to do what you can to avoid ending up with a gap in your grin.
When is Tooth Extraction the Right Choice?
This is a bit of a trick question because most dentists will only suggest a tooth extraction when there's no longer any real choice. In some cases, a tooth might be so badly infected or so severely damaged that it can't be repaired. Teeth that are beyond saving need to be removed for the sake of your oral health.
Remember that if you have a tooth extracted, you don't want to leave the space where it used to be empty for too long. Doing so could put you at risk for dental issues such as the remaining teeth drifting out of place. You should get a replacement such as a bridge or a dental implant as soon as you can.
How Will You Know If You Need Root Canal Therapy or a Tooth Extraction?
Is root canal therapy still viable, or is tooth extraction the only option remaining? To know for sure, you'll need to talk to your dentist. They can take X-rays and perform a thorough examination of your mouth to determine the state of your tooth. Once they understand your situation and the full extent of the damage, they can help you figure out what type of treatment you need to protect your smile.
About the Author
Dr. Sean Bannan went to the University of Michigan School of Dentistry and earned his Doctor of Dental Surgery. He is a member of the Florida Dental Association as well as various other organizations. When performing root canal therapy and tooth extractions, he goes out of his way to make sure his patients are as comfortable as possible. To schedule a consultation with Dr. Bannan at Water's Edge Dental in Port Orange, visit his website or call (386) 761-5883.