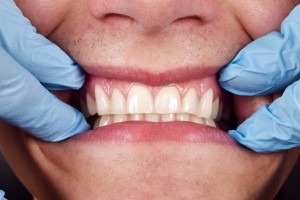 At Water's Edge Dental, Dr. Sean Bannan and his whole team of dental professionals know one thing for sure: excellent dental care doesn't have to cost an arm and a leg. Everyone should be able to enjoy healthy teeth — and that's why they're proud to offer vital oral health services, affordably. Keep reading to learn about your options with Illumisure from your dentist in 32119, Port Orange.
Illumisure Increases the Oral Health of Port Orange Neighbors
No one should ever be excluded from dental care based on the amount of money in their bank account. Easy access to exceptional care is vital for the health of our society — and at Water's Edge Dental, we like to think we're doing our part by making dental care more accessible with Illumisure.
What Is Illumisure?
Quite simply, Illumisure is an affordable and easy-to-understand alternative to traditional dental insurance plans. With no deductibles or yearly maximums, it can help you save hundreds of dollars on your and your family's dental care.
When compared to traditional dental insurance, the benefits of Illumisure are easy to see. Some include:
Plans start at an affordable $22 a month

Absolutely no deductibles to meet, ever

No yearly maximum benefits — you receive all the dental care you need

Cosmetic and elective care are covered, too
Your oral health shouldn't be dictated by some far-away decision maker. After all, you know what's best for your smile — and you deserve all the options that are available to you. That's why Illumisure is absolutely the best option for affordable dental care.
Find Top Dental Services at Water's Edge
With Illumisure, everyone can benefit from the numerous services offered at Water's Edge. Preventive and general services help to stop problems before they start — and catch them while they're small when they do occur. Restorative dentistry helps us help you get your smile back on track when decay, missing teeth and other damage get in the way. And when we're sure your smile is as healthy as can be, you can benefit from our excellent cosmetic services — like teeth whitening, porcelain veneers and Invisalign.
Water's Edge offers practically everything your smile needs, all under one roof. What dental services could you and your loved ones benefit from in 2016? With Illumisure, they're all within reach.
Learn More About Illumisure Today
If you're interested in receiving affordable dental care from your Port Orange dentist, click here to send us a message or find our number here to call our office directly. We're eager to discuss this exciting option with you — contact us today!