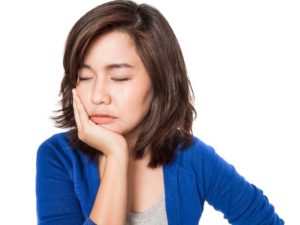 Tooth sensitivity is no laughing matter. If your morning cup of coffee or a cold sweet treat on a hot day is causing dental pain, you aren't alone. In fact, 1 in 8 adults has sensitive teeth. It's common after having dental work but usually subsides within a few days. Other times, it can result from a larger problem, like weakened enamel or gum recession. If it's an ongoing issue, it can significantly compromise your quality of life. You don't need to live with the pain. Your dentist in Port Orange has 3 effective solutions that won't break the bank.
Why are My Teeth Sensitive?
Tooth sensitivity is a common complaint among all age groups and genders; however, younger adults and women are the most prone to it. There are several reasons it may occur, but it is often the result of worn tooth enamel or exposed roots. In some cases, it may be caused by a cavity, fracture, or worn filling.
What are My Options to Treat Tooth Sensitivity?
It is always best to treat the underlying cause of the sensitivity, like replacing a damaged filling or covering an exposed root with a gum graft. Unfortunately, not everyone has the time or money for that. Instead, there are 3 things you can do at home to get relief:
Chew Sugarless Gum
Believe it or not, sugarless chewing gum is actually beneficial to your oral health. It helps to increase saliva production, which is a great way to cleanse your teeth in between brushing. It can also relieve dry mouth. Although gum won't stop your sensitivity, it can reduce your risk of factors that can lead to the problem, such as gum disease or tooth decay.
Toothpastes that contain an anti-sensitivity agent are excellent from stopping your pain. It helps to desensitize the nerve endings in the teeth to prevent discomfort when used twice a day for 2 weeks.
Your diet is important for more than just your waistline. It also impacts the health of your teeth. There are several foods that contain essential minerals that are known to strengthen your enamel. The National Institute of Health recommends:
Vitamin K
High-Protein Foods
Low-Fat Dairy Products
Tea
Although these methods are effective for reducing your discomfort, it is always best to address the root cause of the problem. Your family dentist in Port Orange will perform a comprehensive examination to pinpoint the issue to create a customized treatment plan.
You don't have to skip your cup of coffee in the morning. Ask your dentist how you can get relief from your tooth sensitivity.
About Dr. Sean Bannan
Dr. Sean Bannan strives to enhance his patients' quality of life through healthy, beautiful smiles. Supported by lifelong learning, he provides the latest solutions to promote optimal oral health and well-being. If you are living with tooth sensitivity, he can give you the relief you need. Contact Water's Edge Dental to schedule an appointment.