Meet Our Port Orange Dental Team
Dr. Bannan and our team of hygienists, assistants, and office experts are passionate about dental care -- and that much is evident from the first time you call our office. We all have a vast array of experience in dental care, and we work together as a real team to provide the utmost in personalized care for you and your loved ones. Take a few moments to find out more about your new partners in oral health below!
Loren, Office Manager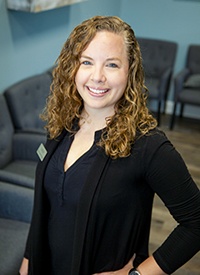 So great to meet you, I'm Loren! I've been working in the dental field for eight years now, first joining the Water's Edge team three years ago. I love my job and enjoy building lifelong friendships with our patients. I always go the extra mile to help our patients understand their dental benefits and find the most suitable financial options for any treatment that is needed.
I'm originally from Chicago, IL before moving further north where I earned by B.S.E. in Health and Human Performance from the University of Wisconsin Whitewater. Before getting started in dentistry, I worked with at-risk youth as an outward-bound field guide and Wilderness First Responder.
I am certified in dental anesthesia, basic life support and continually stay up to date on the latest advancements in the dental field. In my free time, you can find me fishing, playing tennis, biking and surfing.
Jenny, Appointment Coordinator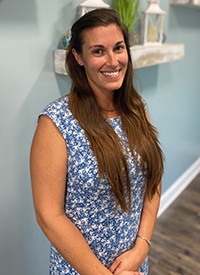 My name is Jenny, it is nice to meet you! I am a sunshine state native, born and raised in Ormond Beach. Although I am fairly new to the dental field, I have found much enjoyment with it! Being a part of the Water's Edge Dental team has been a blessing and I look forward to many years to come. When I am not in the office, I take pleasure in quality time with my sweet pup Sunny Rae, indulging in delicious food, exploring the outdoors, traveling, fishing, and boating.
Ashley, Registered Dental Hygienist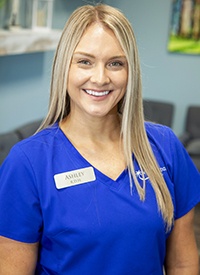 Hello, I'm Ashley! I have lived in Port Orange, Florida my entire life and I absolutely love it here. I have been working in dentistry for about 5 years now and I graduated from both the Dental Hygiene and Dental Assisting programs at Daytona State College. I am BLS/CPR certified, qualified to administer local anesthesia and have my Expanded Functions certificate. Helping patients love their smile is truly a special part of my career.
Outside of work I spend my time hanging out at the beach, traveling with my fiancé and spoiling my adorable beagle.
Tina, Registered Dental Hygienist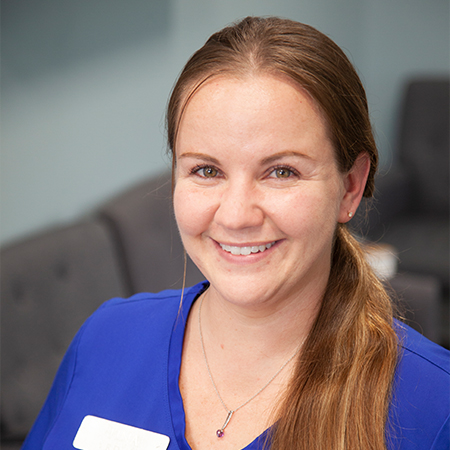 I initially became fascinated with the dental field at the early age of thirteen. During my first dental experience, I was scared as any patient would be, having had three root canals done at one time! I am no stranger to the dental chair. I will always treasure having this first-hand experience because it helps me relate to our patients and calm their every worry.
I began my professional dental journey in 2007, becoming a Registered Dental Assistant. I enlisted in the Army Reserves, where I graduated Distinguished Honor Graduate for both Dental Assisting and Dental Hygiene, serving the soldiers. On the civilian side, I have my degree in Math and Science from Daytona State College and graduated with Summa Cum Laude and received the Academic Medallion for Dental Hygiene at Monroe Community College, Rochester, N.Y.
Born and raised locally, I am no stranger to the beautiful beaches, where you can find me playing volleyball, frisbee or building sandcastles with my three-year-old daughter. During the later hours, you can find me rollerblading the streets with my Yorkie, Jax, running alongside. When I'm not outdoors, I enjoy baking delicious cakes for my husband and family to enjoy.
Can't wait to get to know you!!!
More to Explore