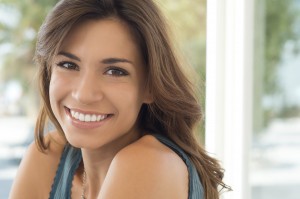 Living in Florida gives people many reasons to smile: the great weather, the beach, the palm trees and beautiful flowers, and the laid-back lifestyle. What's not to smile about? Well, people who have teeth that aren't as bright as the Florida sunshine may be reluctant to smile. Don't hide your smile. Teeth whitening from Dr. Sean Bannan and the team at Water's Edge Dental in Port Orange, FL, can give you a smile you'll want to share.
As people age, their teeth can become stained and discolored for many reasons, not the least of which is the aging process itself. Other reasons include:
Frequently consumed foods and beverages, such as berries, tomatoes, chocolate, coffee, tea, colas and red wine
Certain medications like the antibiotic tetracycline
Nicotine from tobacco products
Small chips and cracks that collect stains and debris
Teeth grinding, which can cause the edges of teeth to darken
A genetic predisposition to teeth that are more yellow, brown or gray in color
Regardless of the reason, you don't need to live with discolored teeth when you can whiten and brighten your smile at Water's Edge Dental.
Teeth Whitening Two Ways
If you'd like to have a whiter smile as quickly as possible then the Zoom! in-office teeth whitening system is for you. With just one appointment, you can have a smile that is several shades whiter. We'll apply the Zoom hydrogen peroxide whitening gel to your teeth and then the Zoom Advanced Power Chairside Lamp activates and speeds the whitening process. Your teeth will be transformed before you leave the office.
For people who want a whiter smile, but either don't have the time for an office appointment or prefer to whiten their teeth in privacy and on their own schedule, we offer take-home teeth whitening kits. You'll receive custom-fitted trays to fill with the professional grade gel we supply. Simply wear them according to Dr. Bannan's instructions and you'll see whiter teeth and a more attractive smile in just a couple of weeks.
Call our Office Today
If you have reasons to smiles, then be sure to show the world your best smile with teeth whitening from Water's Edge Dental. We serve patients in Port Orange, FL, as well as from the surrounding communities of Port Orange, Daytona Beach, Holly Hill, Edgewater, Ormond Beach, and the surrounding communities.