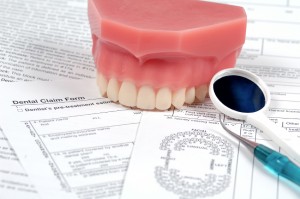 We're just about to wrap up 2015, and Dr. Sean Bannan, your dentist in Port Orange, wants to remind you that there's no better time to use your dental benefits before they expire. Keep reading for more information on how to maximize on your dental insurance — for the benefit of your wallet, and your oral health!
2015 Dental Benefits: Use Them Before It's Too Late
No one likes paying for a service they never get to use. The good news is you can take advantage of your dental insurance benefits — you may just need a little help figuring out how.
If you've got a flexible spending or health savings account, you've been paying money all year long. Now it's time to use that money, because it will expire in 2016! And if you're enrolled in a traditional dental plan with an annual maximum that you haven't yet met, you'll have to forfeit that when the ball drops, too.
Don't wait until the beginning of next year to decide you need dental work. By that time, your deductible may have increased, and you'll have to meet it all over again before you can benefit from having dental insurance.
The conclusion? It's simple: use your dental benefits now, before it's too late.
There are three steps you should take to fully maximize on your dental insurance benefits.
First, call your dental insurance provider or check online to find out exactly how much money you have left for 2015. We admit it's not the easiest task, but it's vital to understanding exactly how much you're owed.

Second, find out what your dental insurance plan covers — that way you know which treatments you can benefit from the most.

Third,

call Water's Edge Dental

to schedule your appointment. Let us know you're using your 2015 dental benefits so we can be prepared to provide you with any help you need filing your claim.
What Types of Treatments Are Covered By Dental Insurance?
You'll need to consult with your dental insurance provider to find out exactly what they cover and how much they'll pay for each treatment, but the following services should fall under your insurance plan.
Preventive care: cleanings, checkups and x-rays

Fillings and root canals in Port Orange


Dental implants in 32119

Dental crowns and veneers
Call Today to Schedule Your Appointment Before 2016 Begins
It's not too late to make the most of your 2015 dental insurance benefits, so do it for the good of your budget, and your oral health. Contact Water's Edge Dental to schedule your appointment with Dr. Bannan today!