Benefits of Dental Implants—Daytona, FL
Enjoy Your Complete Smile Again
It's very common for someone to lose one or more teeth at some point in their life, but thanks to dental implants in Daytona, this doesn't have to be a permanent problem. At Water's Edge Dental, you can get this state-of-the-art tooth replacement that can help rebuild your smile for a lifetime to come, no matter how many teeth you might be missing. Millions of people around the world are choosing dental implants, and given all of their unique benefits, it's easy to see why.
A More Youthful Appearance
Dental implants are unique in that instead of just replacing the visible portion of a tooth (the crown), a titanium post helps restore the root as well. This, in turn, prevents the bone loss that is so common after tooth loss, which is what leads many elderly people to develop a "sunken" facial appearance. With implants, the bone is actually stimulated and encouraged to stay strong, which helps maintain not only the strength of the bite, but the overall shape of the face as well!
A More Delicious Diet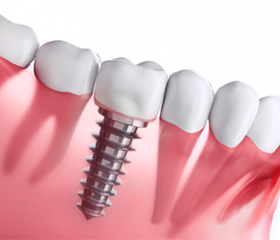 People with missing teeth and ill-fitting dentures are often very limited in what they can eat, causing them to stick to soft and bland foods that are often not very nutritious. With implants, however, patients are able to consume a wide variety of foods with ease, including cooked meats and fibrous vegetables. This not only makes mealtime more enjoyable, but it can help improve overall health, too.
100% Natural-Looking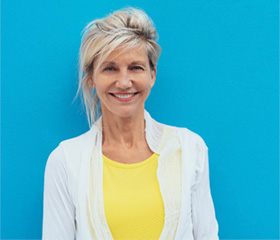 Unlike other tooth replacements, implants don't have any metal or acrylic attachments that are needed to keep them in place, helping them blend seamlessly into any smile. In the end, only you and Dr. Bannan will know which tooth isn't real!
Remaining Teeth Stay in Place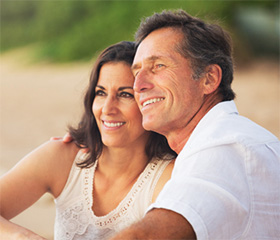 After tooth loss, it's very common for the remaining teeth to naturally shift into the open gaps, which can lead to an overall misalignment of the bite. Implants prevent this by helping the jawbone stay firm as we touched on above, meaning they cannot only replace your missing teeth, but help you preserve your remaining ones as well.
Easy to Maintain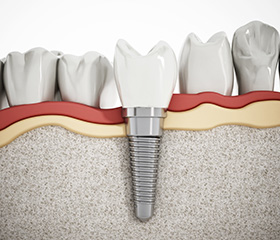 Dental implants can easily last for 30 years or more with the proper maintenance, which only consists of standard oral hygiene in addition to regular checkups and cleanings. In other words, you won't have to practice some extensive care routine to keep your implants looking and feeling like new as the decades go by.
A Wise Investment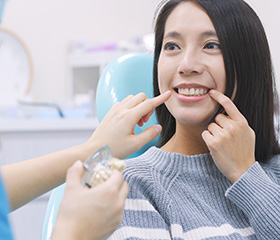 Implants offer superior function, aesthetics, and longevity compared to all other tooth replacements, and they are also the most cost-effective option. While they are more expensive upfront than traditional bridges and dentures, their durability makes them much gentler on your wallet overall.
A patient with a regular bridge or denture will need to replace it multiple times over the course of their life, compounding its cost, while implants are usually a onetime investment. Overall, most implant patients end up saving thousands by comparison.
Learn More
If you're ready to have your complete and confident smile back, then we encourage you to schedule a consultation here at Water's Edge Dental. Dr. Bannan will be able to tell you more about implants and go over what your particular procedure will be like. From there, it is only a matter of time before you see a full, beautiful set of teeth in the mirror!
To request an appointment, contact us today.